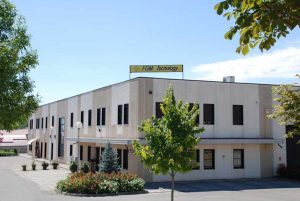 FGM. Tecnology Ltd is a leading company in the sector of travel lift and boat carriages.
Standard production includes: remote-controlled motor travel lift suitable for every boathouse, remote-controlled street-standardized motor carriages for dockyards, amphibious carts, industrial carts, multidirectional carts 90° steering, width/length adjustable carts from a 10 tons up to a 450 tons capacity, adjustable trucks with 450 to 1000 tons capacities. The range of products finally includes trucks to be towed with ten to forty tons capacity.
Besides, in order to give the customer a comprehensive service, FGM. Tecnology supplies as well a large and workable range of stands and cradles for exposition, maintenance and storage of sailing and motor boats: fixed, removable and adjustable, zinc-plated and in various sizes and capacities.
FGM. Tecnology Ltd is a young and dynamic company, quick in meeting the needs of the market and in offering new products, all based on the company values of quality, safety and resilience. All models are manufactured in the two five thousand square (5000 m²) company plants by a skilled team, that boasts a decennial experience in designing and assembling lifting equipment.
FGM. Tecnology Ltd's primary aim is the customer's total satisfaction: right from the start through the following steps of planning and manufacturing, the first-rate spare parts and customer care departments ensure the achievement of this objective.
---